Tickets for the FilmLebenFestival 2022
Tickets can be purchased here or on the following page:
Film Leben – is the motto of the short film festival, which will take place for the fifth time this year in Ilmenau (Thuringia). Ilmenau lives a long weekend under the sign of the film and presents itself as a special media location in Germany through the unique combination of nature, culture and technology. The aim is to promote young filmmakers, bring together filmmakers from all over the world and give film enthusiasts of all ages interactive insights into filmmaking. In addition, people should come together at unusual locations to experience the medium of film in a unique way.
The number of available tickets is limited – remaining tickets will be offered at the box office or evening box office.
Attention:
It can get a bit chilly late in the day, so warm clothing to layer over is recommended.
Note:
In case of bad weather, the outdoor events will take place indoors. This will be announced via our social media and website(www.filmlebenfestival.de) during the day of the event.
The following tickets can be purchased:
One-way tickets
These are each valid for the specified event.
Day tickets
These tickets are valid for the entire event day and are valid until the start of the 1st event of the respective day in the VVK. Thursday there is no day ticket, because there is only one event.
Weekend ticket
This ticket is valid for all events from Friday to Sunday – without the opening event. The ticket is only available in advance until 07/08/2022 – 17:00 – available.
All Inclusive Ticket
This ticket is valid for all events of FilmLebenFestival 2022 and is only available in advance until 07.07.2022 – 7:00 pm – available.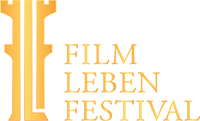 Thursday – 07.07.2022
Friday – 08.07.2022
Saturday – 09.07.2022
Thursday – 07.07.2022 – Opening & CRIME/ THRILLER
Parkcafé/Parksaal – Festhalle Ilmenau – from 20:00 (admission 19:00)
Friday – 08.07.2022
SCIENCE FICTION / FANTASY
St. James Church Ilmenau – from 17:00 (admission 16:30)
Friday – 08.07.2022
HORROR
TBA – from 22:00 (admission 21:00)
Saturday – 09.07.2022
DOCUMENTATION
Council Hall City of Ilmenau – from 17:00 (admission 16:30)
Saturday – 09.07.2022
DRAMA/ COMEDY
Marketplace City of Ilmenau – from 22:00 (admission 21:00)
Sunday – 10.07.2022
CHILDREN AND YOUTH FILM
Campus sports hall TU Ilmenau – from 14:00 (admission 13:30)
Sunday – 10.07.2022
ANIMATION
Campus Sports Hall – from 17:00 (admission 16:30)
Sunday – 10.07.2022
CLOSING EVENT & AWARD CEREMONY
Audiamax TU Ilmenau – from 20:30 (admission 20:00)