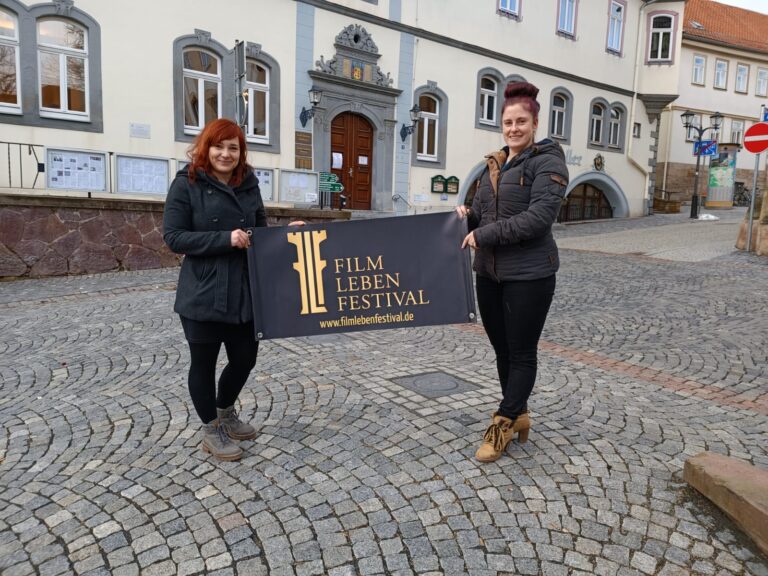 Tina Wittrich (Chairwoman KuKo eV) & Katarina Perlak (City of Ilmenau)
©Danny Scheler-Stöhr
Since 2012, the FilmLebenFestival as a short film festival has been a fixture in the Ilmenau calendar of events. Due to Corona, we were only able to enjoy a one-day event with you last year, the "Best Of Film Life Festival" on the market square. Since the city of Ilmenau has been actively supporting us in the implementation of the event for years, we decided this year to enter into an official cooperation partnership.
With that, we can finally announce the start for this year's organization:
Together with the city of Ilmenau, we, the Verein KulturelleKoordination eV, will organize this year's Film Leben Festival from 07.-10. July 2022 .
We look forward to the strong cooperation partner and to the good cooperation!
The city of Ilmenau on social networks: